SERVICES
DE WARDT AND COMPANY provides in depth services tailored to client's needs through a complement of unique bespoke programs proven to enhance performance, profitability, value and competitive advantage in the oil & gas / geothermal wells business arena.

Assess current state from client data and personnel interviews, generate future state, dialogue both states and transitional solutions
Facilitate adoption of Lean principles across all upstream operations using bespoke methods achieving step change performance improvement and client personnel ownership
Collectively model the current business, test against scenarios of the future business environment and generate a robust strategic plan

Automation, digitalization, Human Systems Integration, hardware / drilling, completion, production, manufacturing…….

Technology roadmapping, diagnostics, decision analysis, risk & uncertainty analysis, After Action Reviews, DWOP's / CWOP's/ TWOP's …..

Major player in multiple industry initiatives including Drilling Systems Automation Roadmap, DSABOK and many SPE, IADC, other industry organization initiatives & events.
WHO WE ARE
John de Wardt is a well established and highly reputable upstream global consultant delivering step change performance improvement in all business and cultural environments.
A catalyst for real organizational and performance improvement.
Looking for a first-class upstream oil and gas performance, business and strategy consultant?
John de Wardt  has facilitated companies and organizations across the globe to deliver step change improvement in performance using a combination of broad and deep industry expertise combined with facilitation skills.
Client Expectations
Meeting and exceeding client expectations is simply part of the service delivery we bring to upstream oil and gas. Our very high percentage of repeat clients confirms this.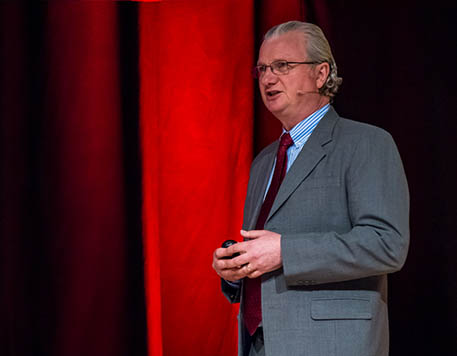 WHY CHOOSE US?
A unique multi organizational experience combined with bespoke programs and in depth industry expertise that achieve upstream oil and gas performance improvement
INDUSTRY EXPERTISE
Breadth and depth of knowledge on planning, execution, processes and technology in upstream oil and gas
DEDICATED PERSONNEL
Service delivery is by John de Wardt, also working in harmony with associates. No substitutes.
GLOBAL DELIVERY
Onshore, offshore; deserts, mountains, jungles; every continent, country; cultural harmony through experience.
MAXIMUM PERFORMANCE
Clients achieved step change performance improvement from concept through execution of field development including their supply chains.
Case Studies / Media
CLIENT TESTIMONIALS
I have worked with John on several assignments, ranging from corporate strategy development to lean manufacturing to business development for a company focused on emerging markets. In each case, he provided valuable insight and concrete recommendations that we executed with positive results.
Thomas R. Bates Jr., Chairman Vantage Drilling
NATCO Group Inc. engaged John de Wardt for corporate wide adoption of Lean Management. His ability to connect with key decision makers involved in each business system is unique. We captured efficiencies, drove unit costs down, eliminated waste and built a shared vision around our business priorities. As a result, revenues and profitability achieved record levels.
John U. Clarke, Partner Turnbridge Capital
John de Wardt is an outstanding consultant on well engineering issues. He is also very versed in facilitating process improvement and can work with any team to identify shortfalls in performance. His service is one beyond the call of duty and has been very much appreciated by all who have worked with him in Addax Petroleum.
Horace Awi, Technical Director, Addax Petroleum, Nigeria
In the 1990's National Oilwell went through a period of significant expansion. John de Wardt provided both tremendous insight and valuable guidance and expertise in helping National Oilwell achieve success in bringing together different organizations and creating the structure for the new organization. Without the talents of Mr. de Wardt, the success of these acquisitions could not have been realized.
Pete Miller, former Chairman / CEO National Oilwell Varco
At Balance engaged John during our early start-up phase to lead the management team through a commercialization strategy workshop with implementation follow up. John's process and active participation, not just facilitation, helped us build a concise, understandable plan. John de Wardt provided us with a straightforward, hard driving, no nonsense approach to strategic planning that helped us define and achieve our business goals.
John G. Samuell Sr., Former CEO AtBalance
OUR LATEST NEWS
Information on recent achievements and upcoming events.
Today's drilling environment is ripe for significant changes in the well construction business model, and dr...
Interview by David Gibson on Drilling Systems Automation, experience and programs including Lean Drilling™. ...
John de Wardt has delivered this SPE Distinguished Lecture across 3 continents using a virtual platform. The m...