Performance Gap Analysis and Solutions – Multiple Projects
Project Name: Multiple Upstream Projects
Client: Multiple Companies
Project Dates: 1999 – Present
Results include: Capex reduction 66%, production increase 20%.
John de Wardt has analyzed a large number of upstream businesses, operations and projects globally and facilitated clients' personnel to adopt self-generated initiatives that led to significant improvements in performance
John has a rather unique ability to work with multiple technical disciplines and multiple companies in the supply chain.
USA – analyzed shale oil development to accelerate production and enhance project economics to make investment carry cost on CAPEX profitable
South America – analyzed uneconomic field expansion and created concepts that significantly reduced CapEx (66%) and OpEx.
Latin America – generated a significantly revised Field Development Plan enabling both CapEx (66%) reduction, OpEx reduction and production increase (20%).
Offshore Northern Europe – Identified innovative opportunities to significantly reduce cost for an unusual offshore project.
West Africa – led an initiative that identified multiple opportunities from subsurface through wells and facilities to improve Net Present Value (NPV) of an offshore project by 10%.
West Africa – completed Peer Review of the construction project of an offshore temporary production unit; identified many short falls that became the basis for designing a Facilities Delivery Process.
West Africa – led Peer Review of fast track offshore development project with subsea wells and FPSO. Corrective actions presented to and accepted by management.
Europe – led Peer Review of independent operator organization to establish whether client's skill pool size, mix, structure and experience level was suitable to provide operational, technical and project-commercial service of high professional standards to existing and growing oil (gas) field activities in regional operating companies and new ventures.
Multiple drilling projects globally – analyzed current performance, facilitated workshops to share findings and develop client owned action plans for improvement.
THE CHALLENGE
Quickly ascertain the current state of the business in terms of performance and organization capability. Openly share the findings with a broad cross section of the organization correcting mis interpretations where needed and standing by some hard truths were required. Stretch personnel minds to view the highest potential future that can be reasonably achieved within a reasonable time frame. Develop owned and project managed initiatives.
THE METHOD
Data and report reviews followed by one on one interviews. The processed output is presented and debated in a workshop format. Introduction of best-in-class offset performance from global analogous organizations followed by debate and client developed opportunities.
CLIENT TESTIMONIAL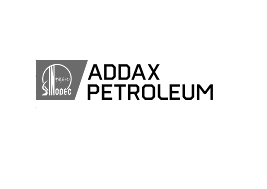 John delivers performance in upstream oil and gas. Uniquely; he pulls together subsurface, drilling, production and facilities departments while incorporating all suppliers into an aligned team regardless of past experiences and divisions. In West Africa, John supported us to deliver best in class performance on industry benchmarks.
Yannis Korakakis, Deputy Managing Director Operations (Former), Addax