Strategic Planning – Multiple Clients
Project Name: Multiple Strategies
Client: Multiple Upstream Global Companies
Project Date: 1997 – Present
Results include: Achieved revenue doubling within 3 years, profitable exits in technology markets, 30% year on year growth.
A bespoke program built on in-depth industry experience and facilitation expertise that differentiates the DE WARDT AND COMPANY strategic planning program. We understand value delivery and competitive advantage in the complex upstream contracting environment.
Innovation in Managed Pressure Drilling (MPD) – startup technology company aggressive strategic plan, technology leader entered into a progressive partnership with the established oilfield services company. Major Service Company buy out cemented the exit strategy.
Advanced Services Engineering for Bits – established Service Company created a new understanding of how to differentiate through delivering more customer value than commodity pricing allowed. Implementation yielded massive growth (purposefully limited to 30% year on year) and domination in many markets.
Industrial Project Management Company, mining and power gen – identified six key initiatives which each achieved significant changes. Revenues doubled during the 2 years after the strategy program in spite of the competitive climate for both projects and resources.
Double Revenues across Service Lines – Major Service Company through facilitated Strategy Program across global organization with face to face interviews, feedback processing and 6-day workshop with 110 attendees created step change in planned revenues across multiple, distinct service lines. Company purchased satisfying board objectives and shareholders.
Innovative Wellbore Logging – start up specialized technology service company reoriented to focused market and service delivery. Bought out by major service company as a successful exit strategy.
THE CHALLENGE
There are multiple challenges to be addressed in order to develop a successful strategy in global upstream oil and gas. These include very volatile and usually unpredictable price environment, buyers with a strong cost focus (commodity style), non-incentive business models, risk minimization driving repetitive habits, c-suite does not 'hear' the employees.
THE METHOD
Interviews throughout the organization provide high value material for debate in workshop. Process develops a business delivery model showing how value is delivered and competitive advantage gained. This model, developed in a step wise process, is tested against team developed business scenarios looking out 5 years (typically).
CLIENT TESTIMONIAL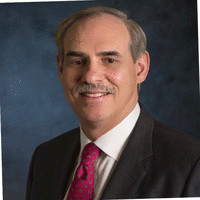 John has a unique ability to work with companies and management teams to develop workable strategies and implementation plans. His work often results in new, out of the box ideas, and his knowledge of work processes is excellent. I've always gotten excellent results when working with John.
Randall D. (Randy) Stilley, CEO at eFrac Well Services; Co-Founder and Co-CEO at Beacon Global Technologies